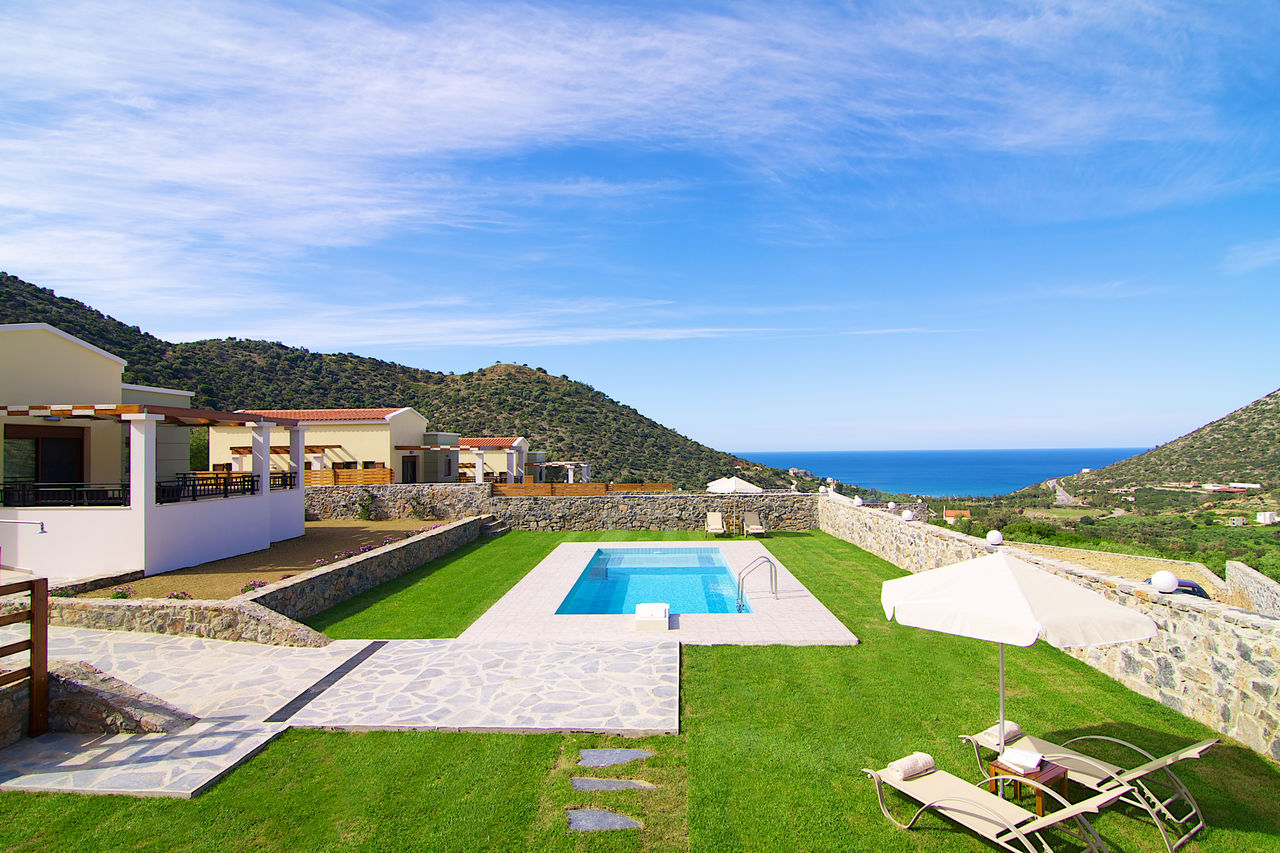 Bali Village in Rethymno
Bali is in Rethymno Prefecture on the island of Crete in Greece
The seaside resort of Bali is located in a large gulf, 25km east of Rethymno and 40km west of Heraklion.
Next to the village passes the National Road linking Heraklion and Rethymno, making Bali accessible from any part of the island. It is ideal for family and romantic holidays.
Bali has four beaches, which are formed in sandy coves with nice greenish waters. The beaches are almost always calm, since the direction of Bali is western. They all are suitable for children and well organized. Bali is a modern resort with a wide variety of taverns, restaurants, small shops, a diving school, bars, clinic and pharmacy. Moreover, buses from Heraklion and Rethymnon run to Bali.
Furthermore, from the local harbor, excursion boats run daily to Rethymnon. The passengers have the chance to admire a unique coastline with beautiful caves and rock formations.
Livadi is the first beach you come across as you enter the village and is the largest in the region. It is formed in an open bay, which is more susceptible to winds than the other three.
It is very well organized and always crowded. At the east end of Livadi, there are the two separate small beaches of Kouskouras, which are not organized and are never busy. They cannot be accessed from Livadi, but there is a footpath leading to Kouskouras 100m west of Livadi.
Continuing, in front of the village center, there is the enclosed bay of Varkotopos with a beautiful beach with sand and gravel in front, which is very well organized. It is ideal for young children, since the waters are shallow and all the necessary amenities are nearby.
Further north, you reach the picturesque port of Bali, which is next to a clean beach. Limani, as it is called, is organized and close to many restaurants and shops. Finally, Karavostasis is the last beach you meet. It is the most beautiful beach of the area. It is much smaller than the other bays, although ideal for snorkeling lovers!
Summer getaway on the island of Crete
Experience Greek hospitality in a relaxed complex with breathtaking views and a variety of amenities.